New Jersey Document Scanning
New Jersey companies use document scanning to convert documents into digital records. After it is in a electronic format, your records are much easier to manage. If a document is needed, it is available with a basic computer query. Access to every record can be limited to particular employees.

This secures each document on a work flow basis. Usage must be controlled to eliminate workers from misusing the personal information of customers and patients. Each record has a retention life and an electronic document management system can automatically erase unneeded records.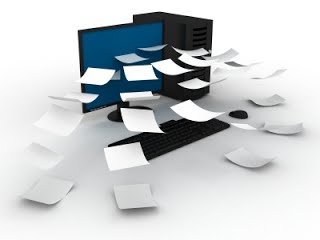 Finding a secure scanning services provider to discuss this plan with can help save you lots of trouble in the long run. You'll definitely want to work with a scanning service provider, as these projects can be enormous and time consuming.
Fortunately, New Jersey Document Shredding provides scanning service options. Our local contractors will even shred all of your old physical files after the job is done.

Here's what we recommend doing:
The starting step is to work on a document retention policy. Codify how long to keep each type of document then determine whom needs access to them. This needs to be distributed to each employee.
Decide which documents will be needed in the future. The costs of document scanning grow with the number of times the document is accessed and shared. If it is unlikely to be needed again, then just storing the original file is the better option. Everything left is what you should scan.
Destroy all unneeded records. Provide secure containers to store these files in. This reduces theft and corporate espionage.
Finally, it is time for the actual scanning. You will first need to go through your scanning project and removed all paper fasteners, like staples and paper clips, prior to beginning the scanning process.
The best option for document scanning projects is to hire a professional scanning service. New Jersey Document Shredding makes the digitizing process simple. Our partners have high speed scanning machines and a team who handles this work daily. They'll prepare your documents, scan and organize them, and then shred them after the job is done.

Go Paperless with a Document Scanning Service in New Jersey!
Document scanning can be very tedious and time-consuming if you have a lot of files. With a document scanning service, your files will be scanned, organized, and shredded in no time. New Jersey Document Shredding provides fast, reliant, and affordable solutions to your document scanning needs.
All you have to do is give us a call at (973) 685-4480 or request a FREE quote to get started on going paperless today!