How Can I Protect Myself from Identity Theft in New Jersey?
Identity theft has been on the rise in recent years, making it imperative to take precautionary measures to protect your identity. But because many people don't think about their identity's security on a day-to-day basis, rarely do people take the right actions to protect themselves.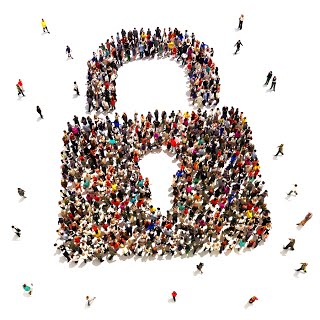 How seriously are you at risk for identity theft? Well, according to annual identity fraud studies performed by Javelin Strategy & Research:
In the year 2015 alone, 13.1 million people in the United States were victims of identity theft.
The total loss in 2015 was over $15 billion.
In the past seven years, over $112 billion has been stolen from identity thieves, which equates to over $35k being stolen every minute.
There is one incident of identity fraud every two seconds.
Using a smart phone and social media increases your risk.
Don't panic—there are several precautions you can take that will greatly reduce your risk.
You have the power to safeguard your home and business against thieves—so long as you follow strict guidelines when handling private information. We've put together a list of a few tips below to give you a better picture on what you can to protect yourself.

Create Strong Passwords
Everyone knows that a weak password means weaker security on the Internet, but few let that stop them from creating passwords that are easy to remember. But the best way to protect yourself is to stay away from obvious passwords. Don't use anything that refers to personal information like pet names, favorite sports teams, or street addresses, as this information may be more publicly available than you think.

Incorporate spaces, special characters, lowercase and uppercase letters. Try and use mnemonics that are better than publicly known words. Finally, never reuse the same password for each online account.
Avoid Phishing Scams
Phishing, which is the practice of sending out fraudulent emails soliciting financial information or getting users to click on virus links or attachments, is a growing identity theft threat.

To avoid becoming a victim, read emails carefully before clicking on links or attachments. Make sure the sender is a trusted source or someone you know before clicking any links or giving away any financial information. Even if the sender is someone you know, learn how to identify fraudulent scams and evaluate whether or not the sender would typically send a message like that. Friends and family can easily be hacked without knowing it and pass that on to everyone on their contact list.
Monitor Credit and Bank Accounts Closely
Instead of making a big, obvious purchase likely to trigger a fraud alert, thieves will charge small amounts under $20, hoping to remain undetected and keep the card number active as long as possible.

Javelin's 2016 Identity Fraud Study found that new account fraud, when thieves are able to establish new accounts in a victim's name, has doubled since the nation has switched over to chip card technology (EMV). The report says new account fraud is harder to detect.

Checking your credit card and debit card statements on a daily basis is a good way to limit the damage that criminals can do to your accounts.
Don't Be Careless with Financial Documents
You can minimize your risk easily simply by storing sensitive documents carefully and destroying the ones you don't need.

While certain documents need to be retained for tax and other purposes, you should be shredding documents regularly that you no longer need, especially those that have any kind of account number or identifying information. Also, shred any kind of financial solicitations you get in the mail, especially those credit card offers containing blank checks.

Shredding your documents before you dispose of them is not the only way to ensure your security—it's the most simple action you can take in safeguarding your home and business from criminals. Think about how easy it would be for a thief to fish into your trash can and simply pull out a document or hard drive containing personal information. Don't stay vulnerable—fight back and stay smart with a shredding service today.

Protect Your Private Information at your New Jersey Home and Office With Shredding Services
New Jersey Document Shredding, we make it our top priority to provide you with flexible, affordable, and trustworthy service options. Whether you're looking for mobile shredding, off site shredding, or hard drive shredding, we'll connect you with the right service provider that best suits your security interests. Request a free quote or give us a call at (973) 685-4480 to get started on your free quote today!